Workshop "Use and Management of Intellectual Property in the SMEs Sector"
How effectively protect and use your intangible assets (intellectual property) – that was the topic discussed by SME´s representatives with Slovak and foreign experts at the workshop, held at Technicom premises on Wednesday, 3 April 2019.
The workshop was organized by the Industrial Property Office of the Slovak Republic, in cooperation with the University Science Park Technicom and the World Intellectual Property Organization.
Partners from France and Switzerland, as well, representatives from SPINEA and Bukóza Holding Group shared their experience, strategic planning and enforcement of intellectual property rights. The discussion was also on the current topic, such as artificial intelligence and block chainfrom an intellectual property perspective.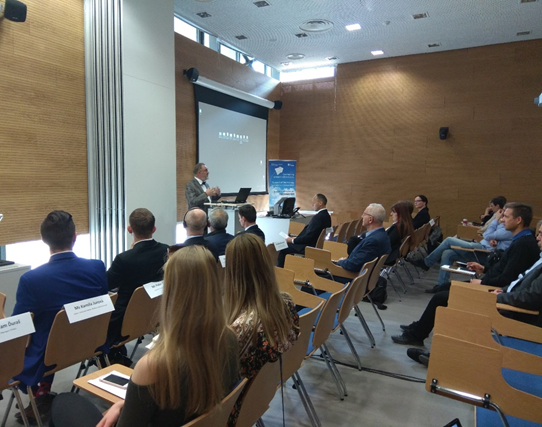 Date: 10.4.2019