Web Site of the Visegrad Patent Institute Launched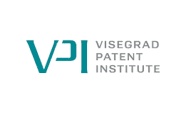 Web Site of the Visegrad Patent Institute has been launched on the address www.vpi.int.
The available information is in English, other language versions (Slovak, Czech, Polish, Hungarian) shall be available in several weeks.
VPI was appointed on October 6, 2015 as the International Searching Authority (ISA) and International Examining Authority (IPEA) under the Patent Cooperation Treaty by the Assembly of the International Patent Cooperation Union and its approval by the General Assembly of the World Intellectual Property Organization.
VPI is an important step towards improving the services for those interested in obtaining international patent protection by making an access to the international protection system and subsequent patent granting (or other kind of inventions and technical solutions protection under the national legislation of the relevant member state) in several countries easier.
VPI shall start providing its services on July 1, 2016.
Date: 30.5.2016