The Director General of WIPO, Francis Gurry, for the First Time in Slovakia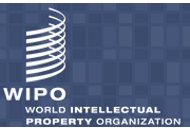 On October 20th, 2016, the first official visit of the Director General of the World Intellectual Property Organization (WIPO) Francis Gurry in the Slovak Republic will be held.

During the visit in the Slovak Republic Francis Gurry will be accompanied by the Permanent Representative of the Slovak Republic to the UN Office and other international organizations in Geneva, the Ambassador Fedor Rosocha.

As the part of the official one-day visit the Director General shall meet president of Slovak Republic Andrej Kiska, and several top state officials. At the Slovak University of Technology in Bratislava he will meet representatives of Slovak Universities and Colleges and the lecture for students and professional public entitled "Science, Technology and Intellectual Property" will follow.

An interview with Francis Gurry will be broadcasted by the TA3 Television.
Date: 19.10.2016