Seminar on the Occasion of the 10th Anniversary of the PATLIB Centres in Slovakia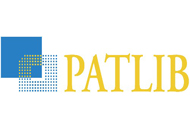 The Industrial Property Office of SR organises the Seminar on the occasion of the 10th anniversary of the PATLIB Centres in the Slovak Republic. The seminar will take place on December 5, 2013 in the IPO SR conference hall and will be focused on employees of patent information centres and the Office contact and information points. Activities, products and services of PATLIB Centres, products and services of the PATLIB Centre in the IPO SR and projects of co-operation of the Office and European and international institutions shall be presented at the Seminar.

The activities of the European Patent Office to support the PATLIB Centres shall be presented to the Seminar participants. Current trends in providing the patent information and possibilities to enhance the co-operation with the Office partners, which are, except PATLIB Centres, Contact and Information Points of the Office and Information and Advisory Points for Innovation of the Office (innoinfo) shall also be part of the programme.
Date: 11.11.2013