IPO SR Represented at the Conference Markenforum 2012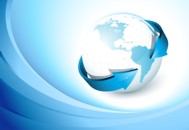 The President of the Industrial Property Office of the Slovak Republic Mr. Ľuboš Knoth as the only representative of national industrial property offices of the European Union member states participates in the Conference Markenforum 2012 in Munich at the invitation of the President of the Office for Harmonization in the Internal Market (OHIM) Mr. António Campinos. The Conference aimed at trademark rights issues is being organised every year by the German Patent and Trademark Office and by the Federal Patent Court.
The objective of the Conference related to the revision of the European trademark law is to exchange information between representatives of the business sector, science, law, justice and experts from the German Patent Trademark Office.
Ľ. Knoth shall present the vision of further co-operation of the IPO SR and OHIM within the block Europe related to searching for new ways of co-operation between national offices (with A. Campinos as a chairman).
Date: 5.12.2012