IPO SR Improves the Services for Clients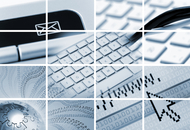 From July 1, 2013 the Industrial Property Office of the Slovak Republic provides its clients a new service - electronic filing of trade mark applications. The Office thus confirmed one of its priorities - providing on-line services in favour of an effective proceeding for each type of industrial property subjects. The project was co-funded by the Office for Harmonisation in the Internal Market (OHIM) located in Alicante.

The service is available on: http://www.upv.sk/?elektronicke-podavanie-vseobecne by clicking on TM eFiling.

At present the filing is not possible to be signed by an electronic signature/guaranteed electronic signature, therefore it is necessary to file the written form of an application within one month. Otherwise such filing shall be deemed not to be filed. Discount of the fee for filing shall not be applied for filing a trade mark application.
Date: 16.7.2013