Interview on the National IP Strategy in Bratislava and Košice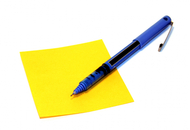 This week the first phase of the development of the National IP Strategy, launched by the kick off meeting in November 2016, has begun.
On February 13 to 15, 14 interviews with representatives of the public sector, academia and IP professionals were held in the premises of the Slovak Centre of Scientific and Technical Information in Bratislava. Another 2 interviews with representatives of academia and private sector are held today, February 16, at the Pavol Jozef Šafárik University in Košice.
Interviews are conducted by the international consultant of the strategy, Alfred Radauer from Technopolis, Tamara Nanayakkara from the Department for Transition and Developed Countries, World Intellectual Property Organization (WIPO), and the national consultant, Darina Kyliánová, in coordination with the representatives of the Industrial Property Office of the Slovak Republic - Tomáš Klinka and Radka Ličková.
The aim of the interviews is to gather information from the respondents on their experience in the field of intellectual property, but especially on their expectations and proposals concerning desired focus areas and aims of the strategy. Interviews have aroused many interesting proposals, mainly in the field of IP education, but also IP enforcement. This phase of the strategy shall result in creating of an assessment report providing the basis for the further work on the strategy development.
Photogallery:
Date: 16.2.2017