EUROPEAN INVENTOR AWARD 2019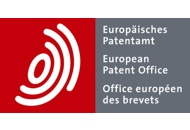 European Patent Office honours exceptional inventors from Austria, France, Japan, the Netherlands and Spain with European Inventor Award 2019
The laureates are recognised for their outstanding achievements in plastic recycling, cancer diagnostics, rechargeable battery technology, marine antifouling and DNA testing.
"The imagination, intellect and expertise on display at this year's European Inventor Award are inspirational; all of the finalists and winners are pushing boundaries and achieving new heights in their respective disciplines," said EPO President António Campinos at the Award ceremony. "These inventors' stories also show how patent protection can help turn innovation into market success. What's more, intellectual property rights are fuelling the European economy - industries that make high use of patents, trademarks and design rights contribute significantly to GDP, trade and job creation in Europe."
The laureates of the European Inventor Award 2019 you can find on link https://www.epo.org/news-issues/news/2019/20190620.html.
Date: 24.6.2019