Emergency measures taken at the IPO SR due to the coronavirus outbreak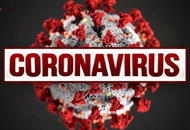 Following the declaration of an emergency in the whole territory of the Slovak Republic in order to prevent the spread of the disease COVID-19, the crisis management of the IPO SR took the following measures from 13 March 2020:
Access to the building is restricted for IPO SR personnel, cleaning and security service, postal service with the Office´s post only, clients of dental ambulance and workers carrying out reconstruction of the building only. IPO SR bans any visitors, such as family members, food delivery and language lectors. The entrance to the building is via the main entrance for employees,
IPO SR suspends in-person customer service. All information will be provided by phone +421 48 4300 131, +421 48 4300 111 or electronically infocentrumindprop.gov.sk,
We request our customers to use primarily the e-applications system or the post services when submitting their applications.
We apologise for any inconvenience.
Date: 8.4.2020