Changes in Filing International Applications under the Patent Cooperation Treaty in Electronic Form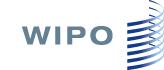 The Industrial Property Office of the Slovak Republic (the Office) as the receiving office for the international applications filed under the Patent Cooperation Treaty informs that from July 1, 2016 the Office shall receive international applications filed electronically via ePCT system. Instruction for filing international applications via ePCT system is published on the World Intellectual Property Organization web site, particularly ePCT-Filing Guidelines and Applicant User Guide (https://pct.wipo.int/LoginForms/epct.jsp).
The Office also informs that from October 1, 2016 international applications in electronic form filed via systems PCT SAFE and EPO online filing shall not be received.
Date: 30.5.2016